This is Santa Barbara
Welcome to your new home! Santa Barbara is beautiful, safe, and fun, a perfect combination for the traveler and student alike. Get ready for your adventure!

Called the 'American Riviera,' Santa Barbara has a Mediterranean climate all year long (60-80F, 16-26C), with 300+ days of sun. It is nestled between the Pacific Ocean and Santa Ynez Mountains, making it the perfect place for outdoor activities like surfing, biking, hiking, diving, SUP, sailing, fishing all year round.

Only 90 miles north of Los Angeles, Santa Barbara is a safe and welcoming community. It has a vibrant downtown area full of friendly restaurants, shopping districts, theaters, and nightlife. Of course, only a few miles up the freeway, UC Santa Barbara maintains a picturesque university campus; the only one in the US with its own beach!
There's beautiful...and there's Santa Barbara
There are seaside escapes. Then there's a gentle crescent of California coast connecting breathtaking beaches, soaring mountains, verdant vineyards, elevated enclaves and eclectic communities. You see, there's beautiful…and there's Santa Barbara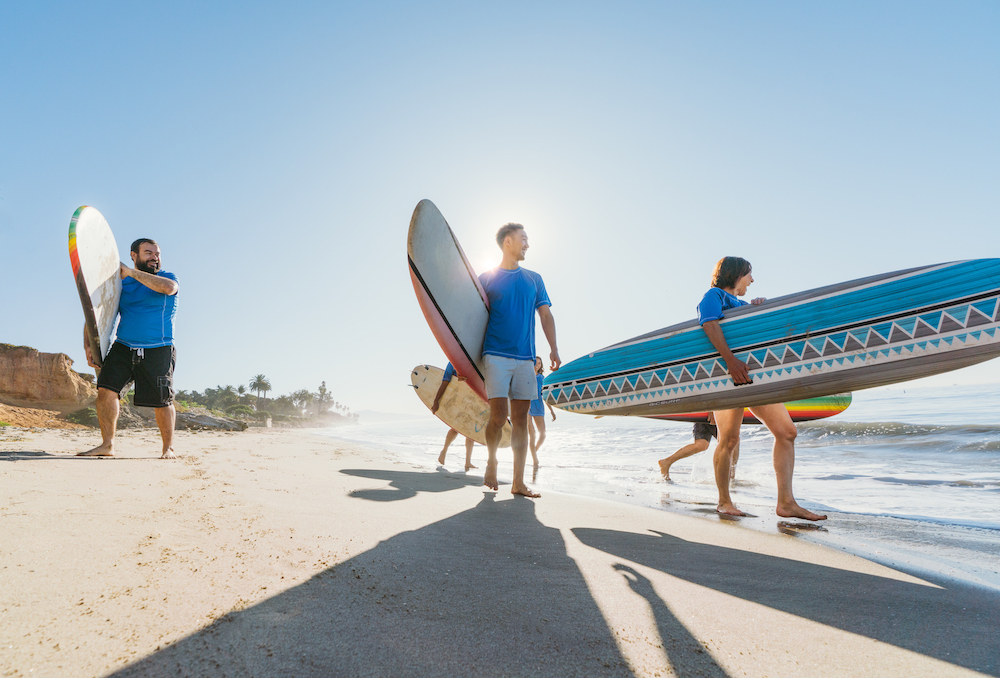 Outdoors
Beaches, Parks, Channel Islands, Sports, and other Activities

Endless Summer in Santa Barbara, Santa Barbara for Outdoor Lovers, A Perfect, Beach Day in Santa Barbara, SB Surf Breaks, Four Stunning Waterfalls near Santa Barbara, Best Hikes in Santa Barbara, Popular Bike Trails in Santa Barbara, Adrenaline Pumping Activities, Yoga classes in Santa Barbara