Human Resource Management
PROFESSIONAL CERTIFICATE || INTERNATIONAL DIPLOMA - No team is more vital to the successful implementation of an organization's mission than Human Resources. HR professionals are charged with recruiting and retaining the best talent, coordinating staff training and leadership development, shaping total compensation packages, and keeping the organization aligned with a multitude of organizational and regulatory requirements. Entry-level roles in this profession enjoy pathways to dynamic and prosperous careers across virtually all industries.
This program is perfect for...
HR professionals and business leaders who would like to become more effective or advance their careers by gaining expertise in the modern principles of Human Resource Management. Learners will have the opportunity to dive deep into specific areas relevant to their professional environments through special projects, case studies, and various role-playing opportunities that emulate the many real-world challenges of our times.
What you'll learn...
Foundational and specialized competencies to prepare for industry certification
Best practices in talent acquisition, retention and workforce planning
Techniques for designing, assessing and evaluating employee benefits programs
Adult learning theories, leadership development and team dynamics
Conflict management and resolution strategies
How to navigate and communicate organizational change
Approaches and techniques to evaluate performance management programs
Evaluate and advise business leaders on the policy and cost implications of business initiatives, interpersonal issues, and regulatory or technical changes
You can enroll in 3 easy steps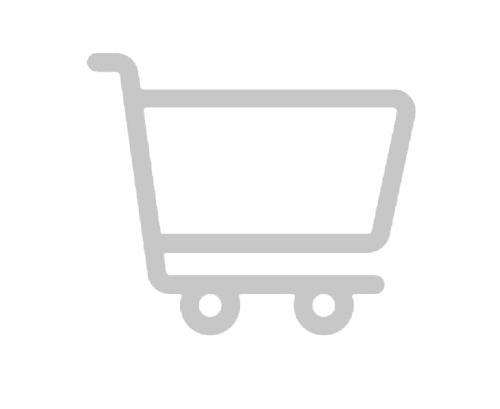 2. Click "Add to Cart" and proceed to "Checkout"
OR Enroll by phone - 805.893.4200 | Mon-Fri - 9am-5pm PST
Courses
2020-21 HR MANAGEMENT ESSENTIALS CERTIFICATE PROGRAM QUARTERLY SCHEDULE
Certificate Required: Complete 3 courses (12 units)
Units
Fall
Winter
Spring
Summer
BUSAD X450.1 Foundations of HR Management
4
BUSAD X450.33 Building & Leading High Performance Teams
4
BUSAD X450.40 Legal Aspects of Employment Practice
4
Certificate Required: Complete 1 Course (4 units)
BUSAD X435 - Foundations of Business Leadership
4
ECON X455.2 - Competitive Business Strategy
4

ADVANCED TOPICS IN HR MANAGEMENT (Not Required For Certificate)

BUSAD X450.41 Managing the Talent Lifecycle
4
BUSAD X450.37 - Technology-Enabled Human Resources
2
BUSAD X450.50 - HR Analytics
2
BUSAD X450.51 - Total Rewards *New Course Winter '21*
4
BUSAD X482.201 - Talent Development as a Driver of Organizational Success
4
BUSAD X437 Employment Mediation
2
BUSAD X450.38 Diversity & Inclusion in the Workplace
2

Online UCSB / Blended Downtown Santa Barbara

International Students need to apply to the International Diploma Program before enrolling in classes from this course schedule.
All PaCE classes will be offered remotely through Summer 2021. Please check back in Summer '21 to confirm the mode of delivery of courses during Fall '21 and beyond.
How to Access Your Online Course: One business day after enrollment but no sooner than 2 weeks before the beginning of the course, you will receive an email with detailed instructions on how to access your online course. You don't need to take any action until you receive that email. Please note that you will not be able to access your online course until all the steps highlighted in that email are complete.
BUSAD X450.41 - Managing the Talent Lifecycle
Finding the right employees to fit an organization's needs is a challenging task. This course examines concepts essential for effective staff recruitment, selection, and retention. Students also examine the diverse ways organizations view employees, and what organizational practices are effective to retain quality staff.

Learn more.
BUSAD X450.37 - Technology-Enabled Human Resources
Learn the practical implementation of human resources processes including service delivery options and technology. Exploring the "What, Who, and How" of human resources delivery, the best practices for each of the key human resources processes as well as considerations for process design and technology selection.

Learn more.
BUSAD X450.38 - Diversity and Inclusion in the Workplace
Inclusive workplaces build on equal opportunity principles to create a culture of respect, involvement, and success for all employees. This course involves an examination of the complexity of a diverse workforce and explains how it can be used as an organizational asset. The course also considers paradigms that limit and promote inclusion and foregrounds what employers and employees can do to promote inclusive workplaces.

Learn more.
BUSAD X450.50 - HR Analytics
The need for HR professionals to understand and apply data analytics is greater than ever. Today's successful HR professionals must ask insightful questions, understand key terms, and intelligently apply data, but may lack a clear understanding of the many forms, types, applications, interpretations, and capabilities of HR analytics. HR Analytics provides a practical approach to using data to solve real HR challenges in organizations and demystifies analytics with clear guidelines and recommendations for making the business case, starting an HR analytics function, avoiding common pitfalls, presenting data through visualization and storytelling, and much more.
BUSAD X437 - Employment Mediation
Managing conflict is a core competency requirement for anyone in a leadership role in the workplace. Every organization has conflict. Today's workplace has an increased need for conflict management skills because there is more stress these days from doing more with less. There is more need for leadership skills for managing the diversity of cultures and generations in work groups. If not managed early, small issues can easily grow into big problems. How conflict is managed dramatically affects productivity, employee commitment, morale, and the bottom line.

Learn more.
BUSAD X450.51 - Total Rewards
Management must decide which compensation and benefits' packages are most suitable and beneficial for their employees and organization. This course provides information essential for evaluating and designing cost effective employee compensation and benefit programs that meet corporate objectives. Students explore a range of plans and discuss the implications of HRM decision-making in choosing plans that balance cost with employee health and financial security.

Learn more.
BUSAD X482.201 - Talent Development as a Driver of Organizational Success
Talent development begins the moment an employee joins the organization and has a direct impact on organizational effectiveness. This highly interactive course examines strategies for assessing, designing, and implementing human resource development efforts that positively impact the performance of the individual, the work group, and the organization.

Learn more.
Pricing
Individual Courses
$375 - $600
--
Complete Certificate Cost
$2,400
$10,245

"There's something to be said about human interaction in learning. Sharing real workplace challenges and working through real-life situations with other HR professionals, sparked curiosity and innovation in me."

-Andrea Nelson