International Diploma Programs
At UCSB's professional school, you can earn a specialized diploma in many areas. Or, combine course work to earn multiple diplomas.

Why International Diploma Programs at UC Santa Barbara?
International Diploma Programs are specializations focusing on career skills and practical subjects. You can customize your study plan for a multidisciplinary approach to boost your resume/CV!
What diplomas are available?
There are two different diploma tracks within this program:

Professional - only includes coursework offered by UCSB Professional & Continuing Education (PaCE).
Academic Integrated - includes both professional courses offered by UCSB PaCE AND academic courses offered by UCSB.

One Quarter Diplomas


Introduction to Global Business (Professional)


Quarterly Schedule

Fall 2021: September 17 - December 10
Winter 2022: December 30 - March 18
Spring 2022: March 25 - June 10
Summer 2022: June 20 - September 9
Fall 2022: September 18 - December 9

Two Quarter Diplomas (2 Consecutive Quarters)


Business Communication and Law (Integrated)
Business Leadership (Professional)
Digital Marketing (Professional)
Practical Project Management (Professional)
Strategic Investments (Integrated)


Quarterly Schedule

Fall 2021: September 17 - December 10
Winter 2022: December 30 - March 18
Spring 2022: March 25 - June 10
Summer 2022: June 20 - September 9
Fall 2022: September 18 - December 9

Three Quarter Diplomas (3 Consecutive Quarters)


Business Accounting (Professional)
Business Administration (Professional)
Human Resource Management (Professional)
Professional Accounting (without Prerequisites) (Professional)
Technology Management (Integrated)
Customized + Optional Practical Training (OPT)


Quarterly Schedule

Fall 2021: September 17 - December 10
Winter 2022: December 30 - March 18
Spring 2022: March 25 - June 10
Summer 2022: June 20 - September 9
Fall 2022: September 18 - December 9

Four Quarter Diplomas (4 Consecutive Quarters)


Professional Accounting (with Prerequisites) (Professional)
Customized + Optional Practical Training (OPT)


Quarterly Schedule

Fall 2021: September 17 - December 10
Winter 2022: December 30 - March 18
Spring 2022: March 25 - June 10
Summer 2022: June 20 - September 9
Fall 2022: September 18 - December 9

Summer Only Diplomas


CPA Licensure Preparation Program (Professional)
Customized + Optional Practical Training (OPT)


Quarterly Schedule

Summer 2022: June 20 – September 9
Summer 2023: June 26 – September 16

Application Materials

Have these documents ready to upload:
• copy of passport (1st page)
• proof of English proficiency
• official transcript in English (2.8 GPA or above)
• financial statement (tuition plus estimated living expenses)
• payment of application fee ($200)
​​​​​​​

Fees

Professional Diploma:

Flat fee per quarter: $5,245

Up-front flat fee payment options (discounts included):
2 Quarters: $10,245
3 Quarters: $14,745
4 Quarters: $18,945

Academic Integrated Diploma:

Flat fee per quarter: $6,445

Up-front flat fee payment options (discounts included):
2 Quarters: $11,945
3 Quarters: $16,945

Summer-Only Diploma:

Flat fee per summer quarter: $5,545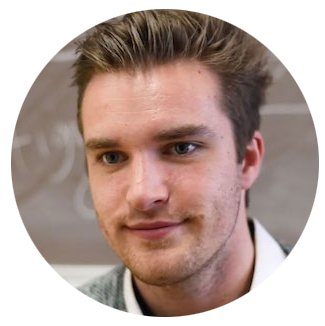 "I'm a second-year Ph.D. student in the Department of Communication and graduated from the UCSB Extension Program. You have a lot of freedom with Extension. You actually get the chance to work with researchers that you might not get the chance to work with at your home university."

-Frederic