Step UPP: Undergraduate Pathway Program
This step-by-step Undergraduate Pathway Program is designed to prepare high school graduates to seek admission to a US research university.

Why Step UPP at UC Santa Barbara?
As a defined pathway, it allows students to receive an exceptional, progressive preparation for succeeding in the rigorous academic environment of top universities in the US.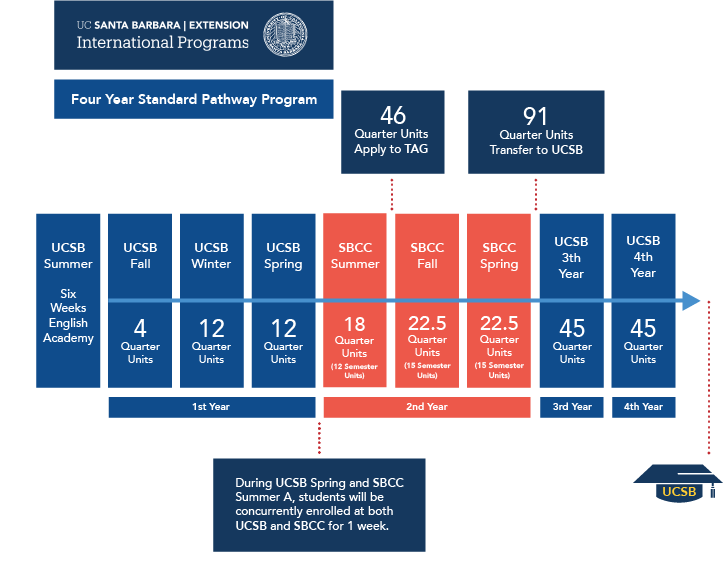 Step 1 - Apply


To Submit your Application you will need
- Copy of your passport
- Photo passport-style
- High school transcript and diploma (GPA 2.7)
- English language proficiency (TOEFL 75; IELTS 6.0; Duolingo 95; CET-4 500)
- Proof of financial eligibility (tuition plus estimated living expenses)

Step 2 - Summer English Academy


Coursework will include:
- Academic Reading and Writing
- Language and Culture
- Grammar
- Speaking and Pronunciation
*The English training is 4 hours per day, 4 days a week, for 6 weeks.


Step 3 - Academic Year

The academic year will include the following:

Fall Quarter:
- 1 General education course
- 2 Academic English language preparation courses

Winter Quarter:
- 3 General education courses

Spring Quarter:
- 3 General education courses


Step 4 - Transfer to SBCC

After the Spring quarter, students will transfer to Santa Barbara City College to complete their General Education requirements

UCSB will assist with applying to Santa Barbara City College and work closely with advisors there to get students enrolled


Step 5 - Transfer Admission Guarantee (TAG)


Students apply to the TAG program to gain admission to UCSB. SBCC International office will assist students through this process.


Tuition Pricing


Application fee: $200
Summer Intensive English Training + Academic year: $39,980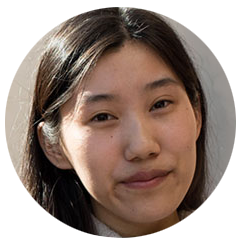 "I chose to attend UCSB because I want
to have a unique life and study experience."

-Jungang