Continue your education, advance your career, and improve your life! It all starts here at UCSB Professional and Continuing Education Extension. Designed to make you more marketable in today's economy, our courses and certificate programs are taught by practicing professionals, selected for their industry expertise and exceptional teaching abilities. Immediately apply what you've learned and make an instant impact at your organization.​
Our collaborative programs are Zschool are designed with an end-game in mind - participants will walk away with a solid plan to evoke change back at their organizations. During the program, they'll work on a capstone project to apply their learnings - their customized Professional Portfolio. This consists of detailed strategic plans, templated toolkits, best practices guidelines, and other pieces that are applicable to the program topic.


Customer Experience Certificate Program
Excellent customer experience creates brand loyalty, affinity, and drives revenue. The CX Certificate Program may be one of the most important investments your company can make.
Engineering Leadership Certificate Program
The Engineering Leadership program explores the roles of engineers from a technical, mechanical, and managerial perspective. ​Gain strategies to mature as a great leader.
Women in Leadership Certificate Program
With over 12 million women-owned businesses in the United States, this course serves as a platform for leading women to engage and uplift each other by inspiring positive change.
In partnership with: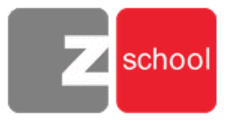 Our strategic partnerships were created after hearing your feedback and keeping a pulse on what is in demand in the current marketplace. We strive to provide our students with the best possible programs, and the best possible alliances in order to bring you cutting-edge & distinguished offerings.
Related topics