Environmental & Climate Advocacy, Leadership & Activism
This certificate program will be paused for 2022-2023 and resume in the fall quarter of 2023. Please refer to the FAQ's for further details.
PROFESSIONAL CERTIFICATE - Become a leader for change – learn how to transform the climate crisis into an opportunity for deep and positive social change! This certificate will enable the next generation of leaders, advocates, and scholar-activists in environmental and climate justice by providing them with essential learning and skills that will make them more attractive to employers looking for environmental leaders.
This Program is Perfect For...
...people seeking careers and opportunities in climate, environmental, and social justice organizations, movements and NGOs interested in social, climate, and environmental justice journalism, law, the arts, and other professional and creative endeavors; and people seeking to teach at the K-12 and/or university levels.
How to research and apply strategies and approaches for various kinds of advocacy, leadership, and scholar-activism around climate and environmental justice.
Skills for developing advocacy, leadership, and activism within community, national, or global settings, with opportunities to learn from and with local leaders and activists.
Deeper, holistic, and interdisciplinary understandings of the climate crisis and how to confront it.
Minimum of 18 total units to complete this professional certificate.
Earn no less than a "C" in any particular course to be eligible for the certificate
Pricing
| | | |
| --- | --- | --- |
| | Public | UCSB Students |
| Individual Courses | $180 - $1,124 | $180 |
| Certificate Fee | $45 | $45 |
| Estimated Certificate Cost | $3,777 | $405 |
3 Easy Steps to Request Certificate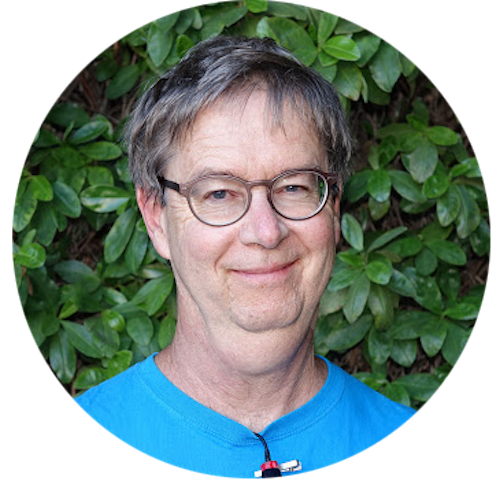 "Our goal for ECALA as scholars and activists committed to confronting the climate crisis -- the defining existential and basic survival issue of the twenty-first century -- is to spark an open process of cross-generational intersectional co-creation. No one has the answers to this crisis, but we will help you find your own path and connect you with like-minded counterparts around the world to align hearts, hands, and minds together around it. Imagination, creativity, crossing boundaries, and authentic engagement are the secret ingredients we hope everyone will bring to the table for this journey of a lifetime!"
-John Foran, ECALA Instructor