MH Certificate is part of an HFA initiative, which will no longer be offered via PaCE beyond Sp21. Students who have already taken INT X410 are encouraged to take INT X411 in Spring 21, and finish the required coursework for MH certificate. Please contact HFA for further inquiries.

After completing both PaCE course requirements, INT X410 and X411, students have up to 5 years of taking their first PaCE course to complete the Medical Humanities Electives and receive a Medical Humanities Professional Certificate.
This Program is Perfect For...
...providing future healthcare leaders a foundation in humanities which can lead to increased empathy, more understanding of historical and social contexts of disease, and a better resiliency to burnout.
How different cultures perceive health and disease
Medicine as portrayed in literature, film, and narrative
Burnout, mindfulness, and resiliency
Social determinants of health & human rights
Spirituality and end of life
Medical ethics & history of medicine
Minimum of 16 total units to complete this professional certificate
Earn no less than a "C" in any particular course to be eligible for the certificate
Courses
2020-21 CERTIFICATE PROGRAM COURSE SCHEDULE
Required PaCE Courses
Units
F
W
S
Su
INT X410, Intro to Medical Humanities
3
INT X411, Medical Humanities in the World
3
Required UCSB Electives
Choose 10 units of electives from the list provided HERE. UCSB Elective Courses can be taken through PaCE's Open University Program.
10
Free Webinar Course
INT X419, Conversations with Clinicians

Online UCSB / Blended Downtown Santa Barbara

Students can substitute up to 4 quarter units toward an elective on the list. A substitution can be from UCSB or transferred from another accredited university. Substitutions must be approved by HFA and must be taken within the last 5 years.
International Students need to apply to the International Diploma Program before enrolling in classes from this course schedule.
All classes will be offered remotely through Spring Term, 2021. We will be back to our classroom-based instruction as soon as possible. Please check back in the Fall to confirm the mode of delivery of future courses.
How to Access Your Online Course: One business day after enrollment but no sooner than 2 weeks before the beginning of the course, you will receive an email with detailed instructions on how to access your online course. You don't need to take any action until you receive that email. Please note that you will not be able to access your online course until all the steps highlighted in that email are complete.
Courses can be taken in any order.
Pricing
| | | | |
| --- | --- | --- | --- |
| | Public | UCSB Students | International |
| Individual Courses | $1,590 | $795 | -- |
| Estimated Certificate Cost | $4,735 | $795 | $16,945 |
3 Easy Steps to Request Certificate
UCSB STUDENT DISCOUNT NOW AVAILABLE!
PaCE is now able to offer a 50% discount on the Spring 2021 PaCE Medical Humanities course, Medical Humanities in the World (INT X411), to current UCSB students.
In order to secure your discount, please follow these steps:
1) Visit the Course Page and hit the "Add to Cart" button.
2) From the checkout page be sure to click on "Apply a discount" and select "50% UCSB Student Discount".
In addition, a limited number of HFA Scholarships are available for students and are awarded subject to availability of funds. In combination with the PaCE Discount above, scholarship recipients will not pay any tuition for the Spring 2021 course! To apply for the HFA Scholarship, please submit your application HERE. Priority will be given to first time recipients and/or those with demonstrated financial need. The deadline to apply is March 5, 2021. Scholarships will be announced by March 12, 2021.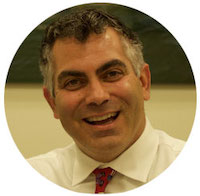 "Students will be exposed to a variety of components on how 'humanities' actually has an impact on very select and often times vulnerable patient populations."
-Jason Prystowsky, M